3 Lighting Tips to Improve Your Next Blog Shoot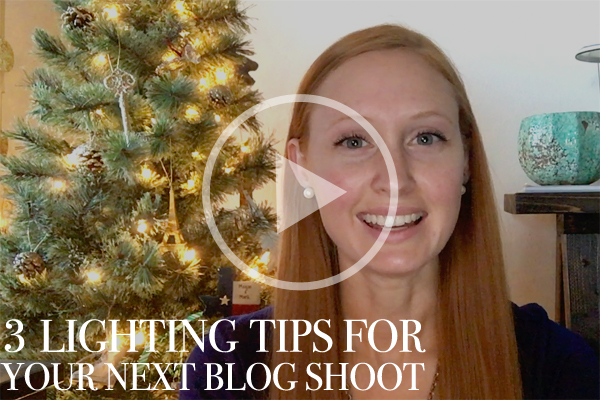 Wanna know the one thing I'm most concerned about when it comes to planning my shoots?
The light!
That's right — not the location (although that is important), or even the shot list.
Why is light so important?
Because if I fail to plan for the best lighting — like knowing the direction it's coming from — it could ruin the entire shoot and make all of our planning useless.
For that reason, I want to share three of the most important lighting tips you should keep in mind for your next blog shoot.
Whether you're shooting portraits OR products for your blog, this will be helpful for you.
Watch the video to see my three lighting tips.