5 Rules of Business // Session with Kristin Clark of Living in Color Print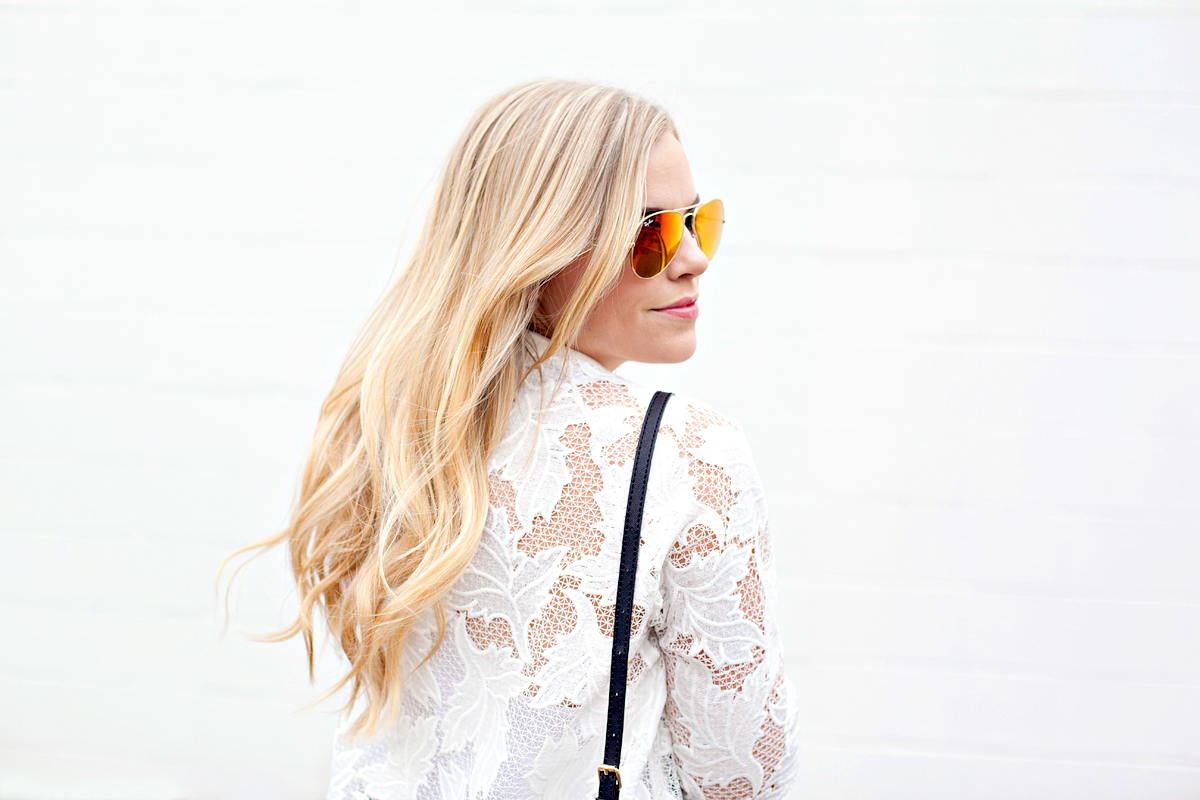 I hope your week is going well! This weekend I'm visiting family in Austin, and aside from yesterday's run, we've been able to get in a lot of relaxation. It's allowed me to step back and think about what I've learned in my business.
I've been a photographer for over four years and have been shooting with
bloggers and entrepreneurs
for the past two years in Dallas.
In those four years, I've experienced a lot of joy, frustration, and growth, and it's all made me the photographer and business owner I am today.
I thought I'd share five things I've learned since becoming a photographer/business owner, in hopes that you'll find them encouraging!
No. 1 Rule of Business: Have Thick Skin
I've asked for so many things in my photography business and have heard so many "nos," I can't even keep track. But rejection makes the "yeses" that much sweeter — and those yeses have led to incredible opportunities. Don't be afraid to reach out to people you think are "too high" in your industry or people you look up to.
The absolute worst thing that could happen is they either don't respond or they say no (usually very politely). The important thing is that you don't take yourself out of the game. I constantly remind myself that if I don't put myself in the game at all, I won't have a chance to succeed. And it has to start with you believing in yourself.
Challenge: Email one person you think is "too important" to reach out to and see what happens — I did this once and guess what? She said no at first, but I ended up shooting with her a few months later for a different (and bigger) project! :)
No. 2 Rule of Business: Don't Give Up
I've been through so many difficult and frustrating times in my business (and really great times, too!). There have been days where I felt like giving up, waving the white flag and wanting to eat ice cream on the couch while binging on Netflix… Oh wait, that's actually happened. But, I've kept going and when I do get down, I remind myself of all the great things I have and the family and friends who love and support me.
If you're frustrated or depressed with where you are in your blog or business, keep going and think about what you're grateful for/what you have right now. (Chances are, someone else is wishing they had exactly what you have.)
Challenge: If you're in a difficult spot right now in your blog or business, write down five things you're grateful for — and focus on those instead of what you don't have. I did this once when I had ZERO shoots lined up, and now I'm so busy I literally don't have time to read my Vogues (and that, my friend, is sad).
No. 3 Rule of Business: Learn From Your Mistakes
I
have made SO many mistakes since starting my
photography business
. Do I wish I could do some of them over? Absolutely. But the important thing is I've learned from them and made changes to avoid them in the future. The've also challenged me to be better than I was in the past, and for that I'm grateful. Mistakes will happen but if you learn from them and do better as a result, then it's worth it. 
Challenge: Do ONE thing you've been wanting to do in your blog or business — today. Even if you think you'll fail. Even if you do fail, you'll know how to do it better next time.
No. 4 Rule of Business: Be Genuine
I'm an introvert by nature. Growing up, I would always wonder what was "wrong" with me and why I wasn't as talkative or outgoing as everyone else. It's taken me a long time to realize that I don't need to be like anyone else, but that I'm enough exactly the way I am.
When I meet and work with people now, I'm more mindful of being myself and not trying to be something I'm not. And you know what? I'm actually making friends and meeting people that way. It's helped me attract incredible clients and friends.
Challenge: Be exactly who you are, all the time. That's all.
No. 5 Rule of Business: Don't Discount Yourself or Your Talent
Before I started taking pictures, I remembered thinking "Why would anyone need another photographer? There are SO many photographers out there, how could I possibly do this for a living?" Four years later, I can see the
portfolio
of images I've created and the people I've been able to meet through photography and I'm SO GRATEFUL.
Would my clients have found another photographer to shoot with if I'd never picked up my camera and given myself the chance? Most likely. But they wouldn't have those images as shot through my eyes, and I wouldn't have had the pleasure of meeting them.
I think this quote by Howard Thurman sums it up best: "Don't ask yourself what the world needs. Ask yourself what makes you come alive and then go do that. Because what the world needs is people who have come alive." 
Challenge: If you're not already doing something you love, take one step today to make it a reality.
Now I'd love to introduce you to Kristin Clark of Living in Color Print. Kristin is a style blogger from Florida and was visiting Dallas a few weeks ago. I'm so glad we got to meet and shoot together!
What lessons have you learned since starting your blog or business? Leave a comment below and let me know!
Are you going to be in Austin this weekend? I'm booking a limited number of blogger and portrait shoots — go here to book or email me at hello(at)meganmuellerblog(dot)com. I would love to meet you! :) 
P.S. Have you signed up for my
FREE email course
 to learn how to shoot confidently? You can read all about it
here
!
Dallas blogger photographer Megan Weaver